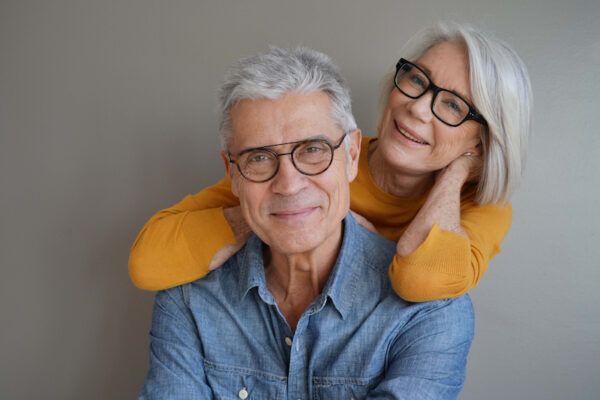 Retirees & Seniors
How important is it to you to maximize the financial legacy that you leave to your children and grandchildren? Are you concerned about the level of income taxes that they will have to pay when they inherit your taxable retirement accounts, like your IRA, 401K or 403B? At your eventual passing, wouldn't it be nice to have your chosen heirs receive everything 100% tax-free? Also, are you concerned about how an unexpected need for long-term care can really throw a wrench into your retirement and legacy plan?
Let's work closely together to create the comfort that comes from knowing that you have proactively put plans in place that will not only preserve and protect all of your retirement assets from the possibility of needing expensive long-term care in your lifetime, but will also maximize the financial legacy that you will leave to your loved ones at your eventual passing. To me, it's all about these three words: Peace of Mind.
My mission each and every day is to provide actively working professionals and business owners as well as those already retired with the specific knowledge and information that they need to make fully informed decisions on these very important planning matters.
Looking a someone's financial situation on a holistic basis, my objective is always focused on making certain that the overall estates of those whom I work with are in the best order that they can be from an Estate, Legacy/Wealth Transfer and Long-Term Care/Asset Protection Planning standpoint. I take great pride in the fact that I can be of tremendous help to you in that regard as an objective informational resource and advocate for you in those very important planning areas, allowing you to thoroughly enjoy your retirement years without worry or concern.
If you would like to gather additional information and schedule a free individual consultation (either in person or by phone), please feel free to call me at 585-721-2385 or zip me an email note at billmonte@legacyandltcplanning.com. You can also attend one of my free Estate, Legacy and Long-Term Care Planning Informational Workshops that I give each month at the community centers in Perinton, Brighton and Webster.
I look forward to chatting with you and seeing how I might be of help to you in solidifying your Estate, Legacy and Long-Term Care Planning. 
Schedule a call now to learn more.